matsutake mushrooms, the highly-prized autumnal delicacy revered by fine-diners in Japan, are the world's most expensive mushrooms. Their disappearing habitat in Japan means the price continues climb.
Of the genus Tricholoma, with the name Armillaria ponderosa, they are not as expensive as, say, white truffles, but Japanese Matsutake mushrooms are the most expensive mushrooms in the world.
They have a rich autumnal flavour, a meaty texture and sweet aroma that is sought after by master chefs for matsutake recipes in ryōtei restaurants.
The matsutake mushroom, closely related to the Tricholoma magnivelare found in the Pacific Northwest, has a long and storied history in Japan and South Korea. Mentioned in a seventh-century collection of Japanese poetry, Manyoshu, the delicious fungus has been enjoyed by residents of the cities of Kyoto and Nara for over a thousand years.
The matsutake mushroom was often given as a gift by the aristocracy and even members of the Imperial family. Signalling the change of the season, the brown-scaled matsutake mushroom has, over centuries, become a potent symbol of Japanese culture.
People often use words like 'spicy' or 'cinnamon' to describe their flavour. They are very pungent and can overpower the flavour of other mushrooms or ingredients in a dish. They also have quite a piney note to them, which is unsurprising given that they naturally grow beneath pine duff.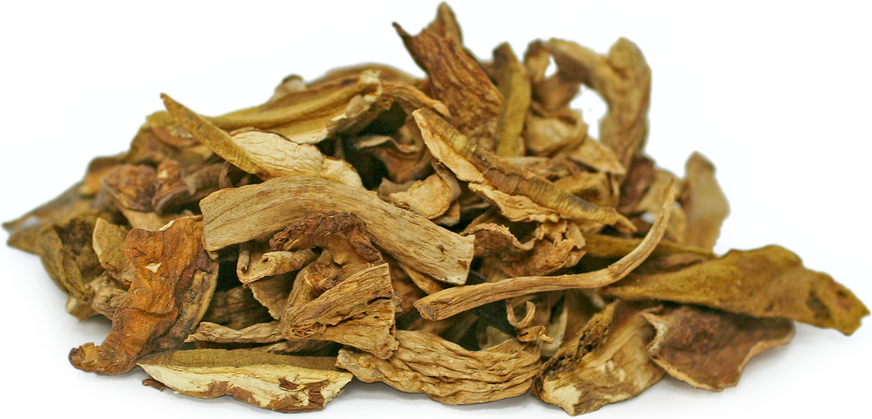 As disposable income in Japan has increased in the last few decades, coupled with the increased status of the mushroom in Japanese culture, demand for matsutake mushrooms has continued to grow.
Depletion of the mushrooms' habitat – the red pine forests, which have come under attack from the pinewood nematode, an invasive worm originally from North America – means supply of the fungi is ever-diminishing. The total annual harvest in Japan is now under 1000 tonnes.